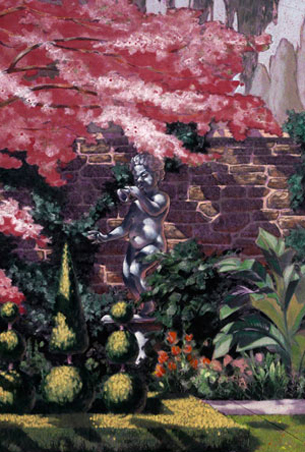 All backdrops are designed and painted by Richard W. Prouse at his studio in Rhinebeck, NY.
GALLERY RENTALS
Each Gallery rental is $250 the first week, then $100 each week thereafter. Two part drops are slightly higher. All rentals require a $450 deposit.
CUSTOM RENTALS
If you don't see a drop that's right for your production, ask about Richard creating one for you. If it's an image he'd like to add to his rental library, the cost for this custom service can be surprisingly affordable.

In addition to his rental business, Richard is always available to design and create custom work for sale.
CONTACT
To learn more or place an order call 917-881-9576. Or send us an e-mail. Why not let us notify you whenever Richard adds a new drop to his gallery? Just send us an e-mail. with "notify" in the subject line, and we'll do the rest.