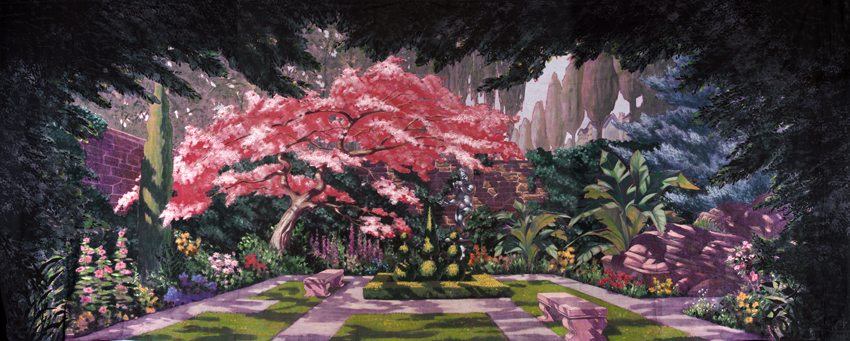 Welcome to Select Backdrops, an exclusive collection of theatrical backdrops created by one of Broadway's top scenic artists, Richard W. Prouse.

Created with the design and craftmanship usually found only in the best professional venues, these original drops are available to educational and community theatres at popular prices.

Click here to meet Richard, and explore his growing collection of versatile, one-of-a-kind backdrops.